Water beads (super-absorbent polymer beads) – product safety
Water beads (super-absorbent polymer beads) can cause serious internal injury in the digestive system and also pose a choking hazard to younger children.
The product
Water beads are sold as small dry beads often as a bright colour or as a multicoloured pack — designed to be soaked in water to grow into jelly-like orbs.
The dry beads are easily spilled and can get stuck to hands and then be transferred to the mouth or nose. Once soaked in water, the beads look like jelly-type lollies and may be eaten by young children.
They are generally purchased and used for:
cultivating plants indoors and in gardens
disposable hygiene products
household displays of cut flowers
decorative purposes.
They are also sold as toys.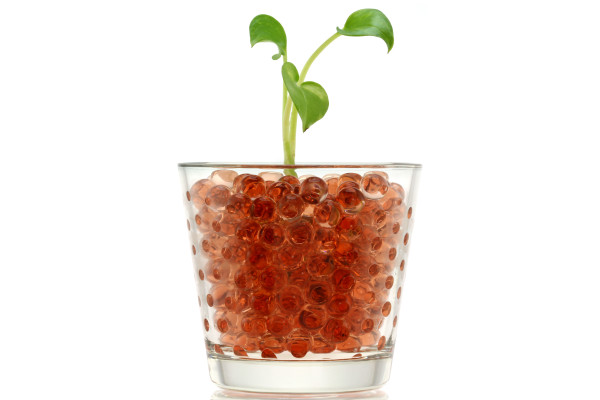 What you need to know
The colourful beads are sometimes sold as toys or a decorative product and can be child appealing.
Water beads contain superabsorbent polymers that can expand to hundreds of times their original size when placed in water.
The dry beads can cause life-threatening blockage in the digestive system as they can absorb water from the body expanding to hundred of times the consumed size.
The size and consistency of the already expanded beads also poses a choking hazard to young children.
They are especially difficult because they do not show up in x-rays and signs/symptoms may not be noticed until a long time after, making it difficult to identify them as the cause.
What you need to do
Make sure to store dry beads in a secure place away from children and keep the soaked beads in a place where young children won't mistake them for lollies.
If there are children in your home, there may be other safer ways to decorate plants and flowers.
If you have a safety problem or concern
If you have some concerns about the safety of a product or if you're injured by a product, you should tell the retailer or supplier about it.
You also have the right to ask for a remedy such as a refund, replacement, or repair under the Consumer Guarantees Act (CGA). One of the guarantees in the CGA is that products must be of acceptable quality, and this includes that the product is safe.
Faulty products – Consumer Protection(external link)
In addition, it's good to report the details to us – product safety reports from the public help government agencies to identify systemic issues and help us to prioritise and respond to issues.